4 tags
Watch
With the love and support and amazing design of ALSO Collective, I've launched an ambitious Indie Gogo campaign to help take the Carl Wagan Bookmobile from Toronto to Newfoundland. Check it out! What are the dreams closest to your heart? Take a minute to consider your wildest dreams, the things you have always wanted to make, the places you have always wanted to go. The Carl Wagan...
2 tags
6 tags
5 tags
4 tags
1 tag
3 tags
3 tags
8 tags
3 tags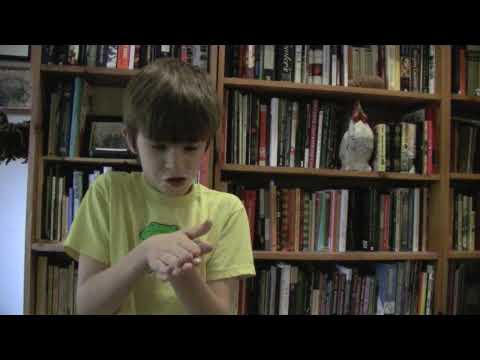 1 tag
The best thing on the Internet →
5 tags
5 tags
Watch
I am so blessed to know such amazing, creative people.  ALSO Collective are working on a short movie about the Carl Wagan and we gathered with the incomparable Graham Nicholas last night to record some tracks for the film. Antonio's friend Darryl played harmonica too! What a capital evening!
2 tags
Watch
I recently started recording very short videos, all under 30 seconds, that communicate some of my small experiences. The album on Vimeo is called The Single Word, Delighted. You can watch several (or just one) of the films HERE > https://vimeo.com/album/2008228 This one is an interaction with Amalie Atkins' most delightful installation Three Minute Miracle: Tracking the Wolf at MASS...
Watch
Priority One on this year's trip was to visit MASS MoCA and see Oh, Canada. It did not disappoint. North Adams MA is an absolutely amazing little town. We stayed in the city-run Historic Valley Campgrounds where we had campfires and swam in mountain lakes and then WALKED INTO TOWN to see one of the country's best Contemporary Art Museums. Real Life!! AND we discovered the most...
4 tags
4 tags
Watch
Jen B over at Fidoodle HQ told us about this amazing iPhone app called Frameographer and we have been playing with it tonnes on the road!
4 tags
5 tags
Watch
More detailed post about the Carl Wagan Bookmobile and Camp Nano coming soon. Here's one of the most magical moments of the day: Taikun and Jackie's impromptu band!!
5 tags
2 tags
4 tags
3 tags
5 tags
3 tags
3 tags
2 tags
rideaux-en-velours asked: Hey there! Are you by chance still selling the plushtaches? If so, how much are those adorable facial accessories?
4 tags
3 tags
3 tags
1 tag
Watch
This brief animation was part of the exhibition PINK PEARL at the Gladstone Hotel in December 2011. Print media is often characterized by a material emphasis on subtraction and addition. As a dug hole is mirrored by the mound of dirt it unearths, any removal of material from the surface of a print matrix implies an accumulation elsewhere. What meaning can be found in those liminal spaces between...
2 tags
1 tag
Last week I ate a pomegranate (a rare treat!),...
1 tag
Watch
When you were a kid, did you wish to get bigger as soon as possible? I remember things like wishing to grow tall enough to see over the counter at the public library, and weighing myself every day, feeling impatient to crest the 100 pound mark. I wrote letters to my future selves and sealed them in secret envelopes: To Shannon Gerard at the Age of Sixteen. To Shannon Gerard Upon First Kissing A...
3 tags
3 tags
Today is the first day I feel like I am getting...
2 tags
Watch
New animation at YYZ, just in time for the UNSPENT LOVE book launch! Thanks to everyone who came out to YYZ. I had a capital evening. So many of the people I love most in this world all gathered in the same room. Some of you met each other for the first time! One of my very best friends from high school, whom I haven't seen in about 15 years, was there! And I was introduced to quite a few new...
2 tags
5 tags
Several times in the past weeks, I have been moved...
Watch
Almost finished another animation at YYZ before I ran out of paste and time. It will continue on the bottom right side of the wall when I can complete it Thursday afternoon. Many thanks to Simon Glass, who gave me lots of instruction and assistance with the camera settings, and to James, who helped me build the movie from my photos.
3 tags
1 tag
5 tags
Inkstuds →
Well, I'm not a stud, but I was so happy to take part in this interview last year on Robin McConnell's Vancouver-based radio program INKSTUDS. I'm moving into high gear now planning my second trip to the Left Edge to continue the research described at the end of this conversation. If you stick with this podcast past the sleepy beginning, you might like to hear us blab about...
1 tag
1 tag